IN-PERSON SERVICES WILL RESUME SOON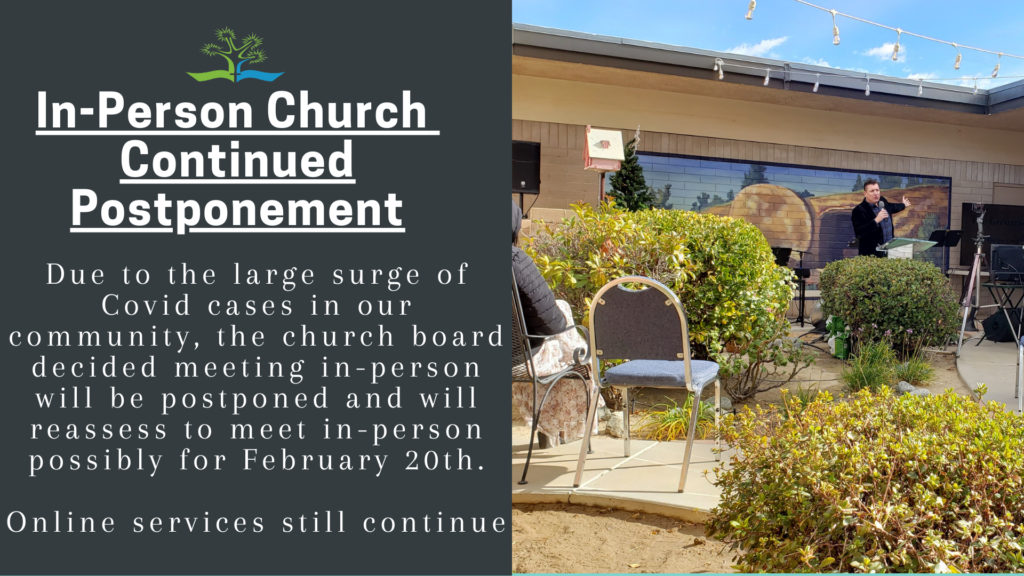 Our 11:15am Service will continue to be live-streamed on Facebook and Youtube
For The 10am Adult Sabbath School Zoom Link
We gather as a community every Saturday and would love for you to join us.
However, due to concerns relating to the spread of the Coronavirus in our communities, we've been directed by the Southern California Conference to suspend all indoor in-person church-related gatherings, including Saturday morning services, Friday night meetings, and socials until further notice.
This is a decision not made out of alarm, but out of precaution. It is a hard but important decision with the hope to prevent any unforeseen circumstances that could impact vulnerable members of our community.
We will keep you posted with updates and opportunities to worship online.
Pastor Ed, Pastor Sarah, and the Lancaster Adventist Church
For more Covid-19 At Home Worship and Wellness Resources